Online Employee Training and Development Platform
Skill-Building Employee Training, Elevated
Your people are your strategic advantage—or they should be. Give them professional development opportunities that sharpen their skills, align what they're learning to business outcomes, and make them want to stay and grow with your organization.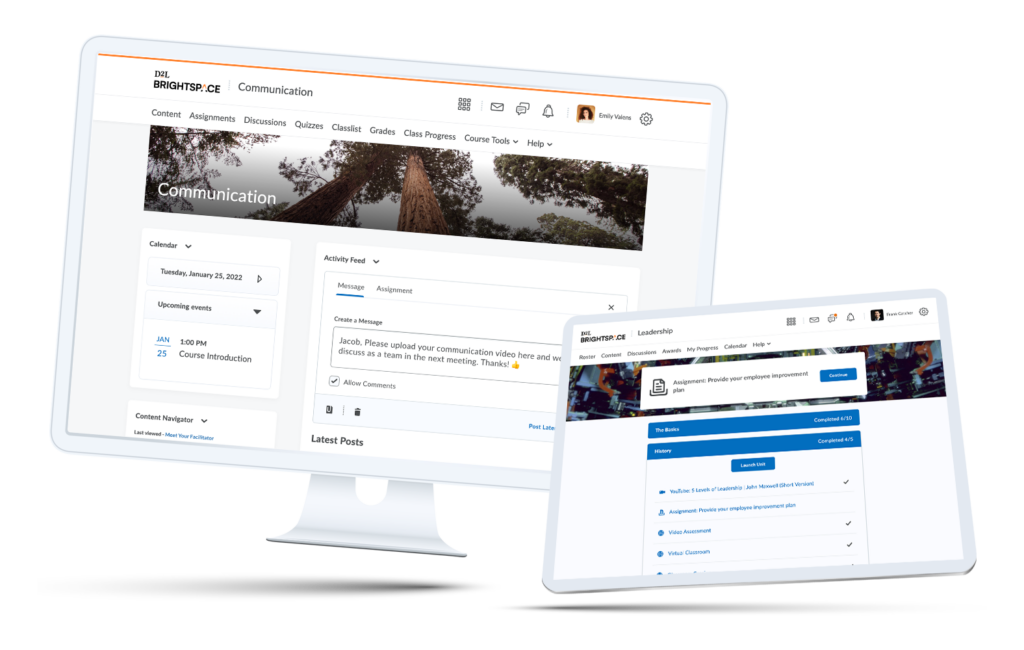 Stay a Step Ahead With Your Skills Development Strategy
When employees flourish, so does your organization. Deliver learning programs that set everyone up for success.
Turn Employee Training
Into a Competitive Advantage
Now more than ever, you need to deliver training that upskills employees so your organization can stay one step ahead.
Scale Your
Training Programs

Create scalable, personalized learning programs where employees can quickly and easily navigate and complete courses synchronously and asynchronously.

Attract and
Retain Top Talent

Today's top talent wants competency-based or specialized training that blends knowledge acquisition with practice throughout their employee journey.

Improve Strategic
Decision Making

Make data-driven decisions to move your organization forward and stay competitive in your industry by gaining visibility into skill building, employee activity and engagement, content preferences and more.

Boost
Employee Engagement

Encourage employee engagement and skills development with gamification—such as awards, badges, leaderboards and certifications.
Make Training a Talent Attraction, Engagement and Retention Tool
Our learning platform gives you the tools you need to create flexible, scalable learning programs that appeal to employees, promote skill development and align to business needs.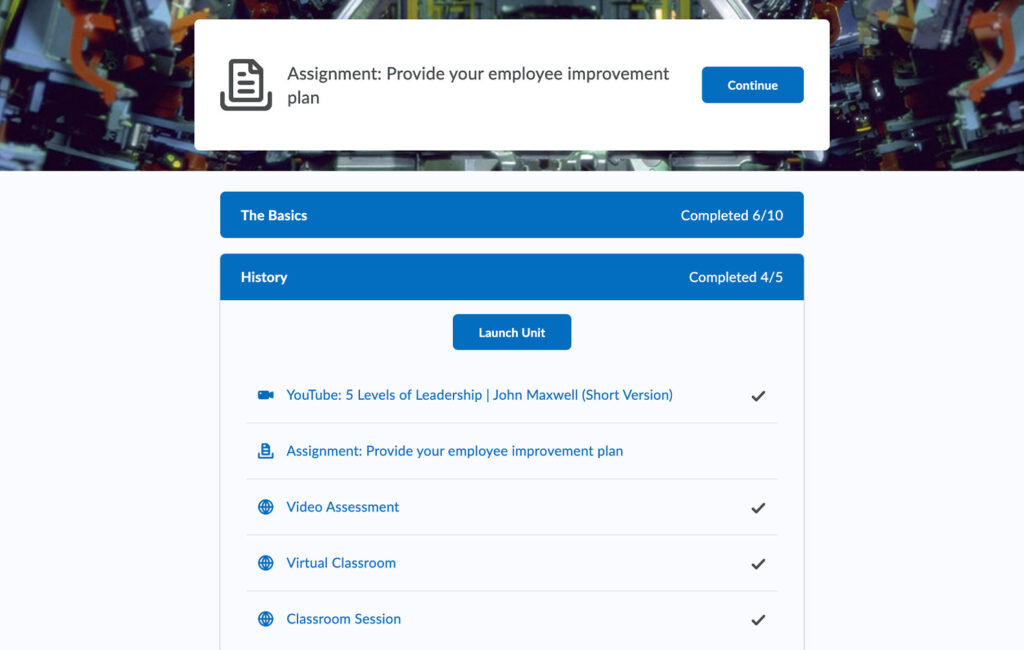 Create Skill-Building Content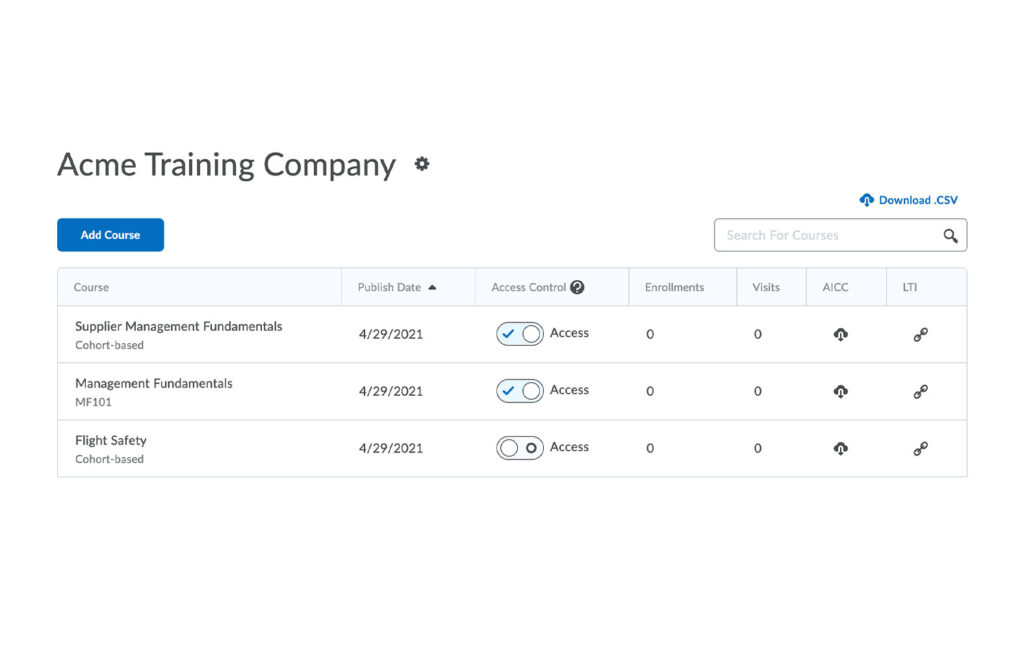 Personalize the Learning Experience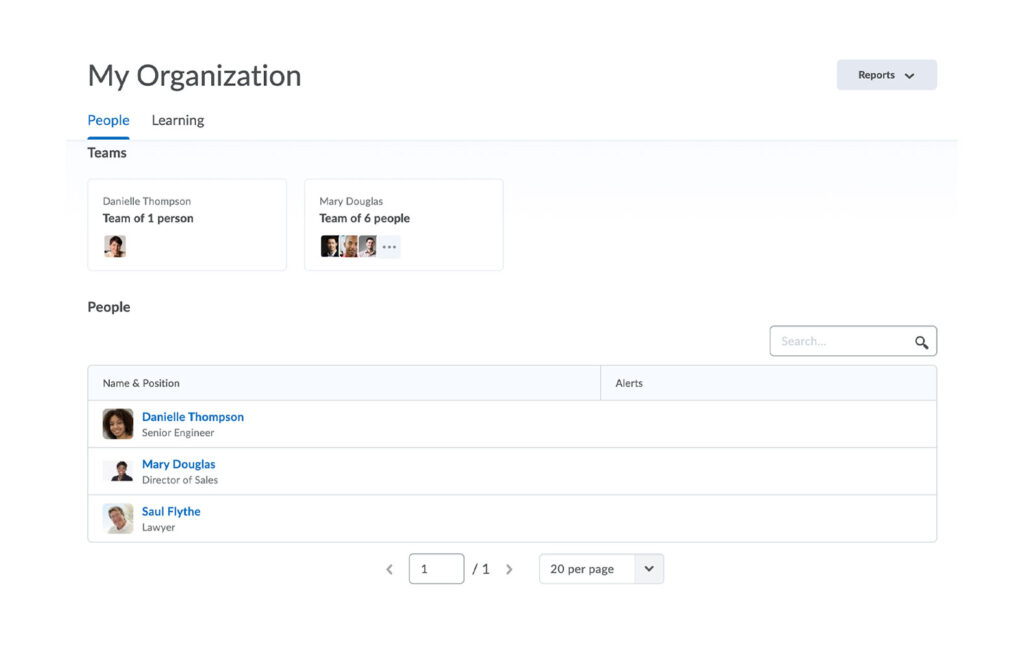 Organize Learning With Ease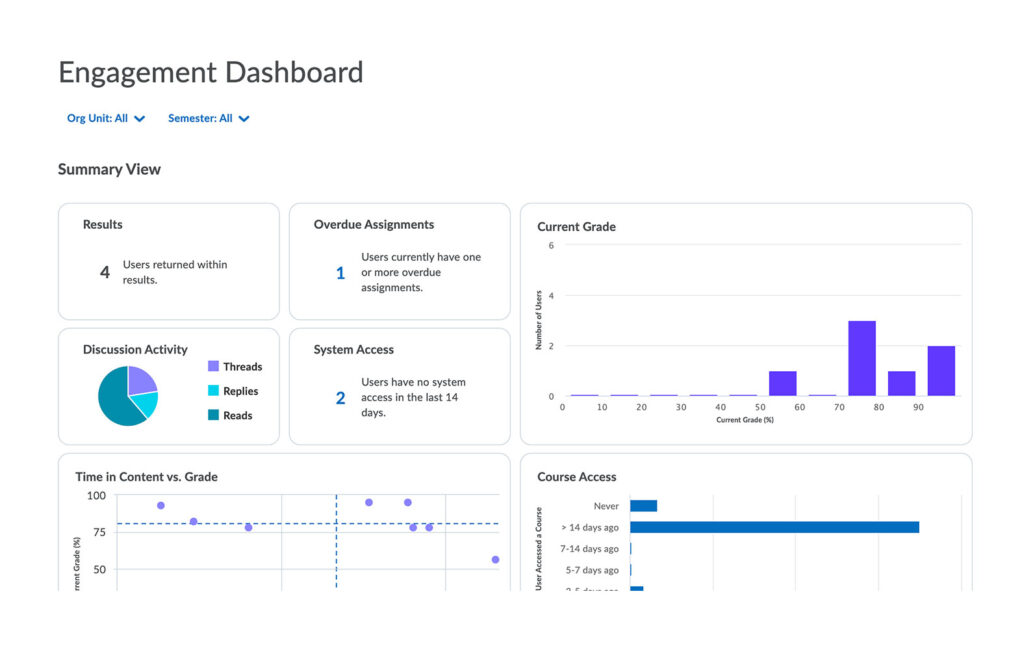 Access In-Depth Analytics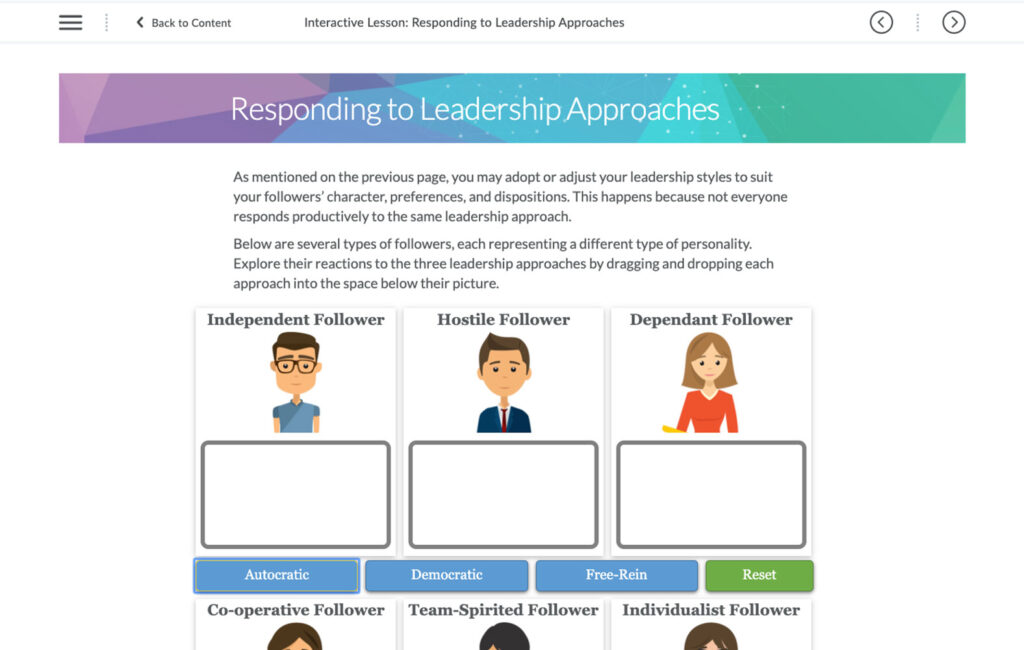 Leverage Ready-Made Content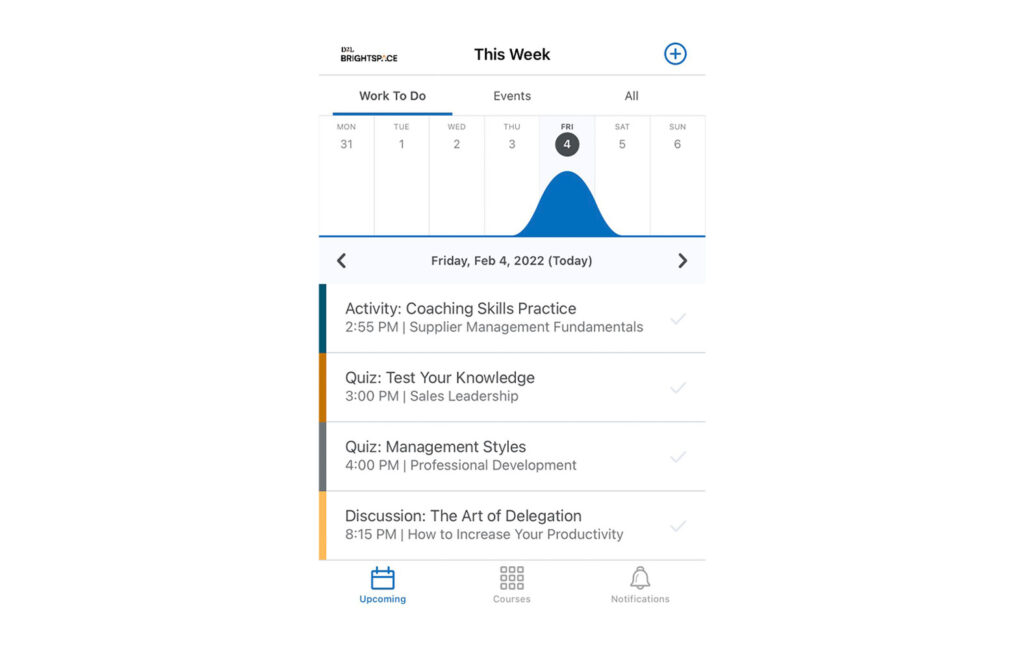 Enable Anytime, Anywhere Learning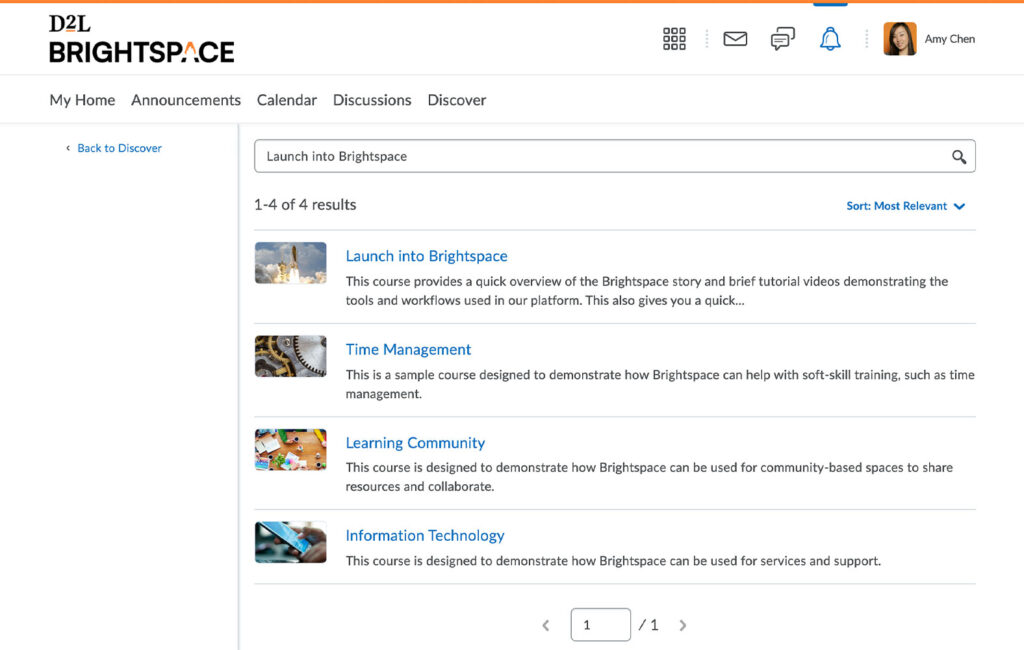 Lean on Our Learning Expertise
Create Skill-Building Content
Create experiences aligned to outcomes and unique to your organization's brand, whether by using easy-to-use content creation tools or importing content from third-party providers.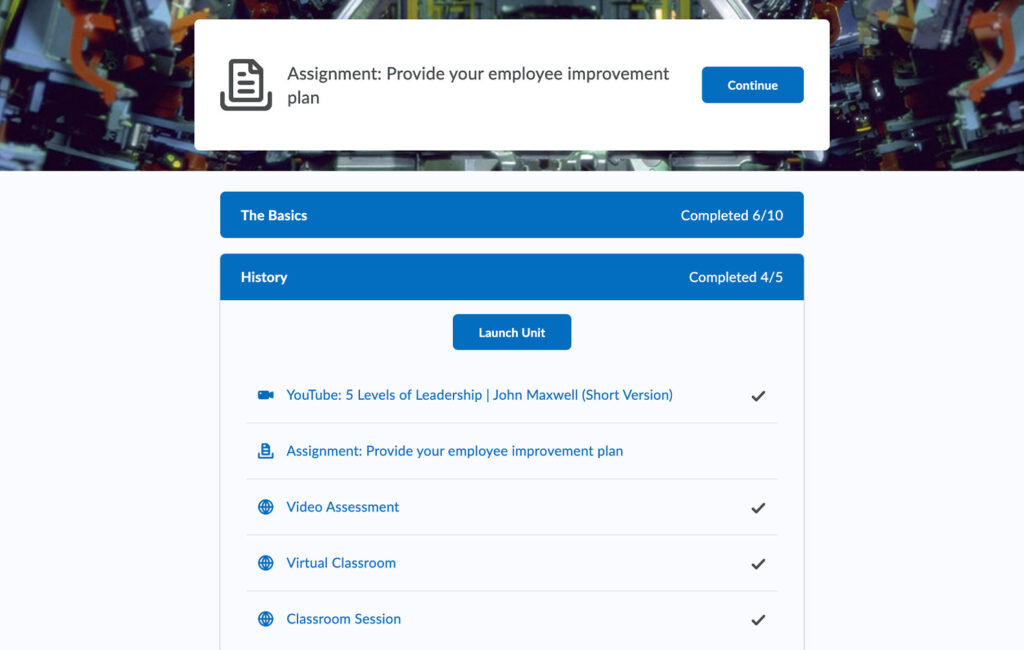 POPULAR FEATURES
Content Tool

Adding content is a breeze. With a click, link to Google Drive, OneDrive and more.

Course Builder

Interact with course materials via one consolidated interface to visualize and review your entire course at once.

HTML Templates

Easily create high-quality content with professionally designed HTML templates.

Accessibility Checker

The built-in checker helps keep content conformant with accessibility standards, making it easier to reach every learner.

Assignments

Edit assignments, see submission details, connect to rubrics and competencies, and give your learners meaningful feedback.

Quizzing

Build quizzes that use a variety of question types and can follow a set path, pick questions from a pool or shuffle the order.

Competency-Based Training

Evaluate an employee's dynamic and durable knowledge and skills as they progress through content.
Personalize the Learning Experience
Every employee has unique needs. Let Brightspace help you build, deliver and support personalization at scale.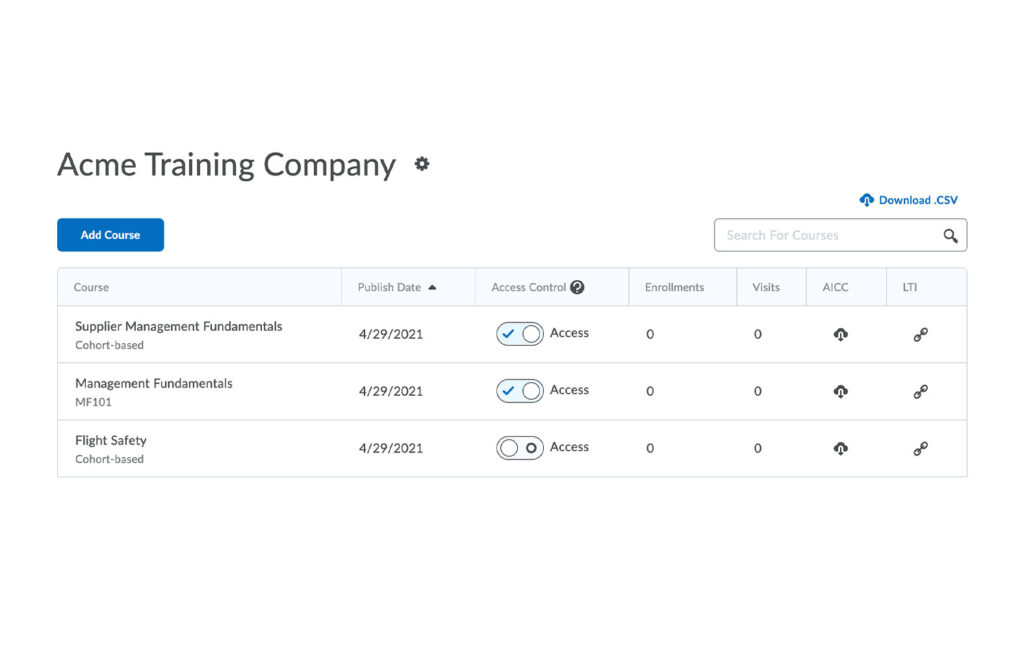 POPULAR FEATURES
Release Conditions

Create personalized learning paths by automatically releasing enriching or remediating content based on learner achievement.

Accommodations

Help learners with varied needs by tailoring instruction and activities.

Intelligent Agents

Automate reminders to offer a helpful nudge and keep learners on track.

Portfolio

Capture work, achievements and reflections to showcase growth over time.
Organize Learning With Ease
Manage enrollment quickly and easily, and assign the right content to the right employees at the right time.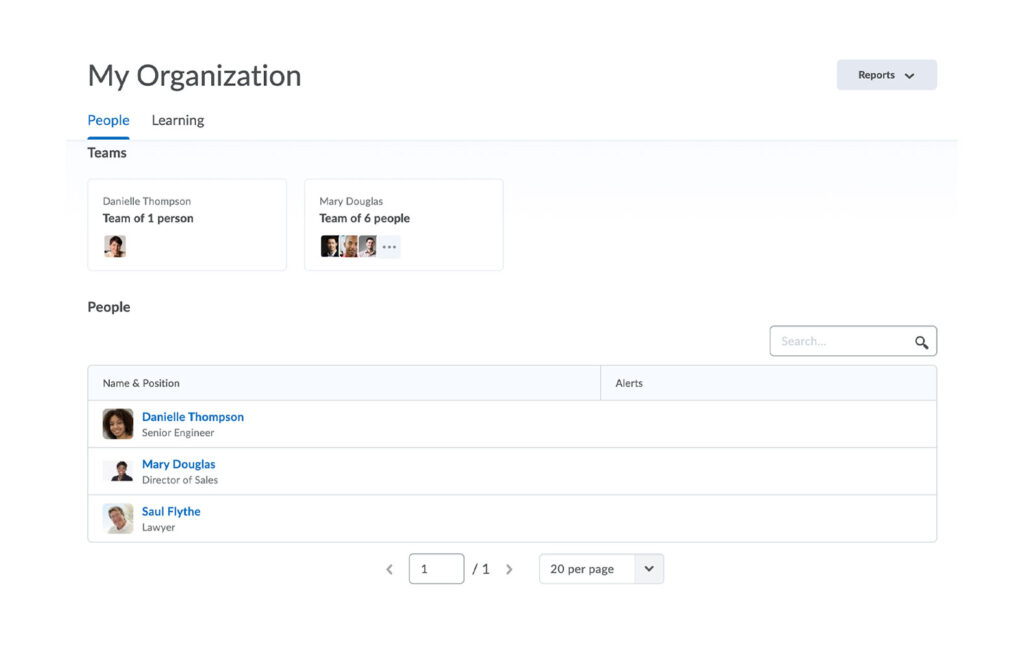 POPULAR FEATURES
Learning Groups

Easily organize and enroll employees into groups. Assign learning based on user attribute-based rules to create set learning paths.

Locked Learning Groups

Create self-contained, centrally managed groups for individual teams or departments.

Manager Dashboard

Get an at-a-glance view of professional development activities by user—including courses assigned, completed or pending—and actively manage their enrollments.
Access In-Depth Analytics
Transform learner data into identifiable trends and patterns, helping you make data-informed decisions that help you measure learning effectiveness.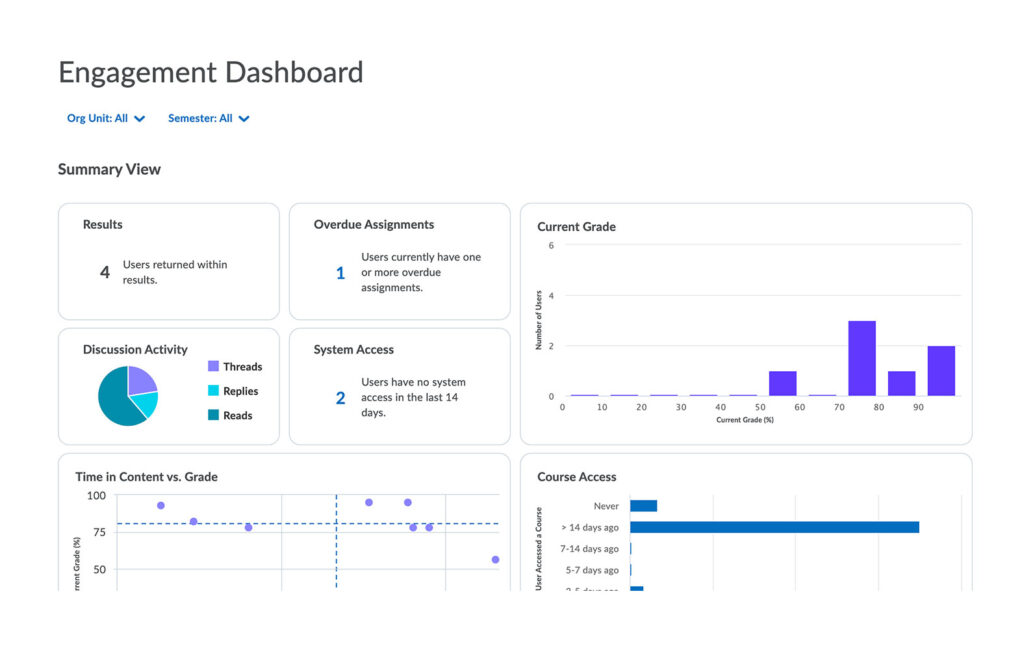 POPULAR FEATURES
Class Progress

Keep your learners on track by viewing, comparing and tracking performance at a glance.

Data Hub

Access powerful, pre-defined collections of data from Brightspace, and export them for analysis in external tools.

Insights Report Builder

Create reports and visualizations to communicate results across your organization.
Leverage Ready-Made Content
Using pre-built content from trusted providers can help your teams save time without compromising on the quality of training.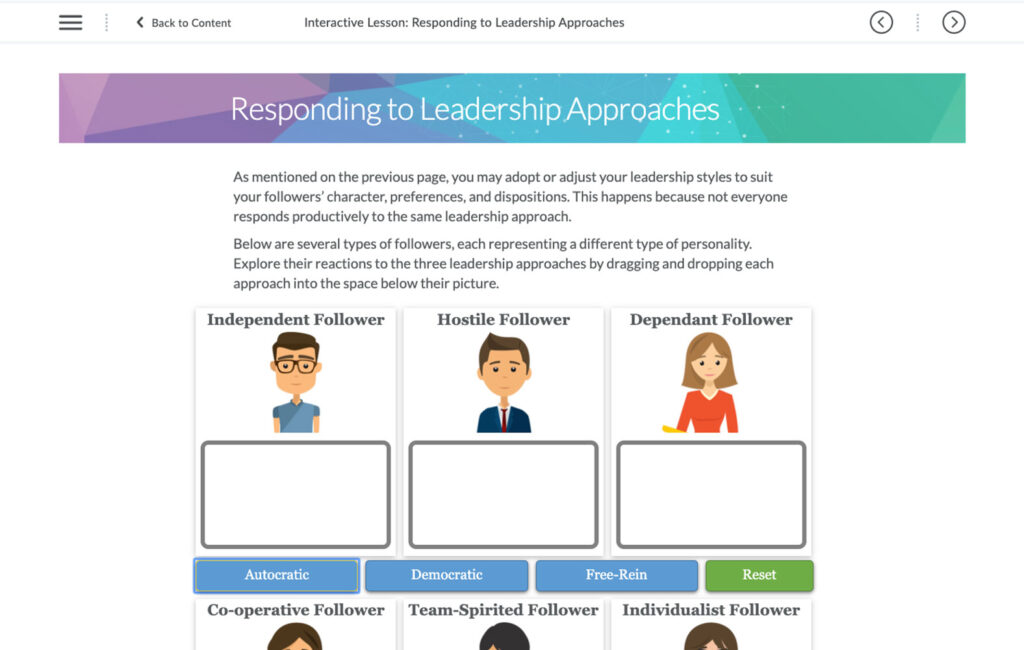 POPULAR FEATURES
BizLibrary

From bite-sized business skills to workforce safety, find the content you need to keep training up to date and make it stick.

Go1

Access thousands of courses from hundreds of top providers to create comprehensive, engaging employee training programs.
Enable Anytime, Anywhere Learning
An interface that works on any device and industry-leading reliability makes it easier for employees to learn when, where and how it's convenient for them.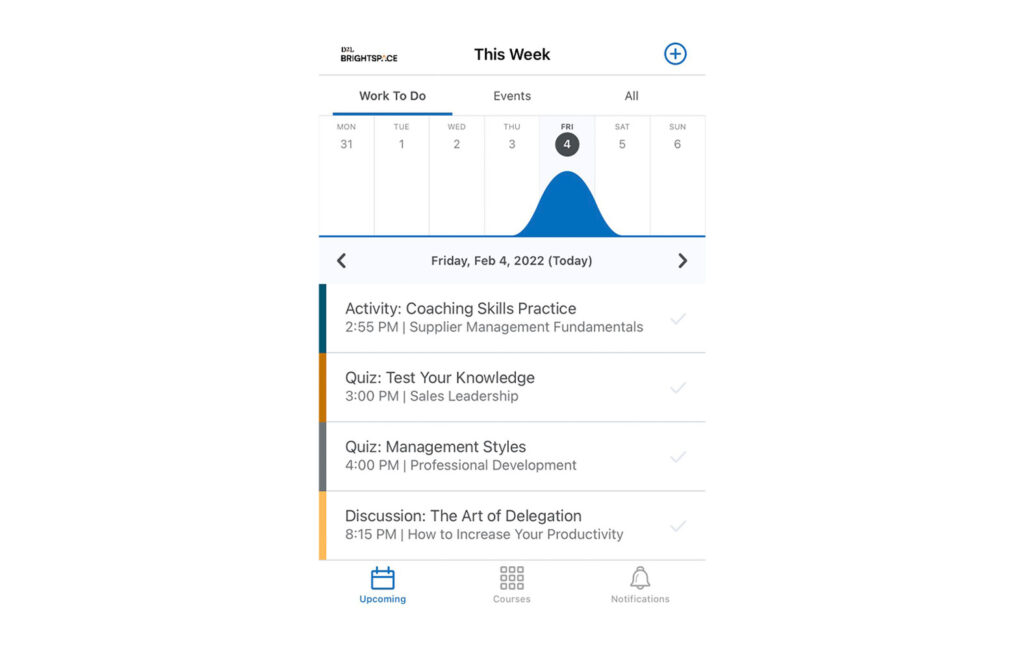 POPULAR FEATURES
Notifications

Encourage engagement by scheduling announcements for regular communication to all learners enrolled in a course.

Work to Do Widget

Quickly view upcoming and overdue assignments, quizzes, checklists and more

Mobile-First Design

Brightspace offers a great experience across devices, with a responsive design that adapts to any screen size.
Lean on Our Learning Expertise
Connect with experts to develop a learning strategy, consult on best practices and create content that inspires.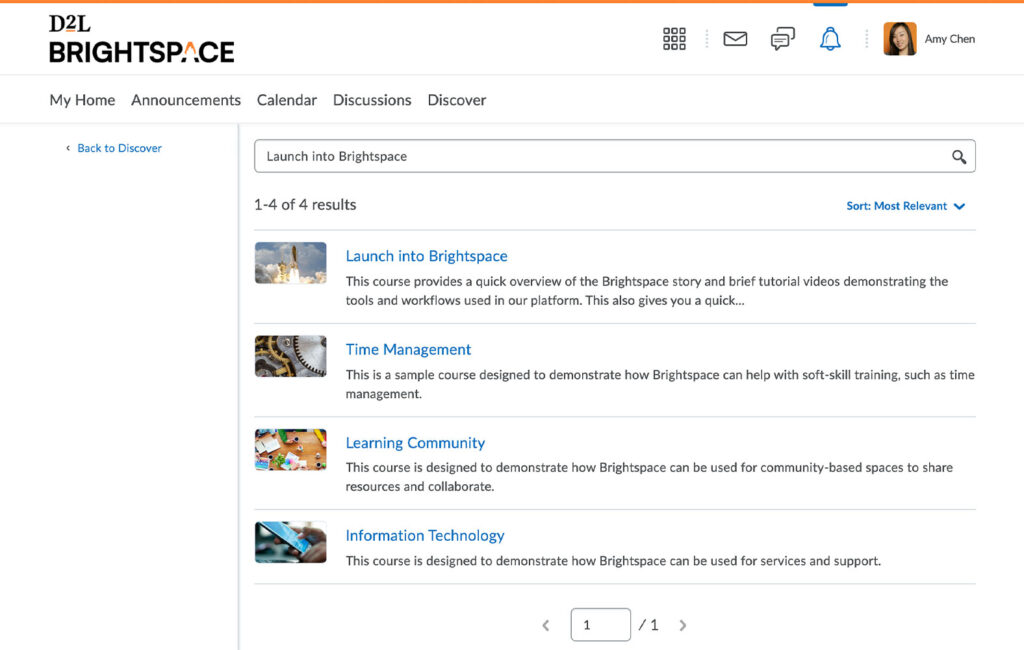 POPULAR FEATURES
Learning and Creative Services

Create memorable experiences with our proven approach to courseware design and development.

Learning Strategy Consulting

Get the support you need to guide your vision, plan your approach and execute your learning strategy.

Implementation Services

Get a personalized implementation plan aligned to your needs and goals.
The Power to Elevate
Employee Training Is Yours
Empowering you to transform the way your employees learn is what we do best.
Accessible

Create learning experiences that can reach every employee.

Flexible

Create your own custom content using HTML editors and pre-built templates.

Responsive

Learn anytime, anywhere with industry-leading mobile design.

Scalable

Market and sell your courses with integrated ecommerce.

Data Driven

Get insights into employee engagement, course competition and more so you can make informed decisions.

Open

Connect to your favorite tools to build a powerful, reliable tech ecosystem.

Reliable

With a cloud-based infrastructure and 99.9% uptime, get peace of mind that our platforms won't let you down.

Secure

Count on rock-solid security with ISO27001- and ISO27018 certifications to keep your data safe.
Don't Take Our Word For It
Before we started, one manager shared that it was taking them about 12 months to really feel confident in training an employee to work on projects independently. Soon after we implemented D2L's Brightspace platform, we got that down to five months, and today it takes about eight weeks. Cara Scott Certification Program Manager, Dematic
D2L is home to 30-plus courses and we use Yammer for discussions forums, Vimeo for video, and Wufoo for surveying. The total solution lets us build communities of practice. D2L fits in beautifully and appears like one of our own systems to our users which is pretty impressive. James Quealy Group eLearning Manager for Epworth HealthCare
It's great to see how our work is making a real difference to the people we train. Moving to Brightspace helps us ensure that our staff are equipped with skills that far exceed industry expectations, so they can deliver that knowledge through to our clients and maintain our reputation for outstanding quality of service. Stephanie Miesch Lead Trainer, Colliers Project Leaders
Harness the Power of Partnership
From migration to course design and everything in between, we're here to help you maximize your results.
Every Journey Starts With a First Step, Let's Take It Together
Our team is standing by to help you reshape the future of education and work.