Performance+ Learning Analytics Dashboard
Connect the Dots Between Data and Decisions
Empower your organization to make better decisions faster by adding Performance+ to D2L Brightspace. Easily uncover course and learner data and improve access to performance improving insights.
Trusted by forward-thinking organizations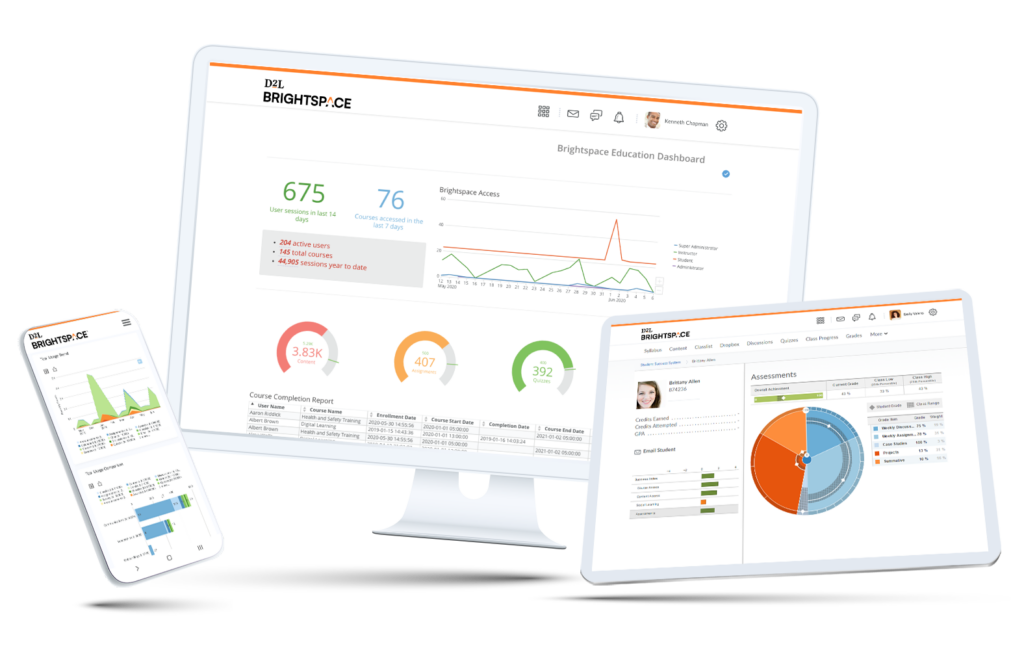 Clarity and Context Drives Smarter Decisions
The Performance+ add-on package for Brightspace puts powerful analytics at your fingertips to help business leaders, administrators, educators and learners save time and maximize results.
Everything You Need
to Improve Learning Outcomes
Add Performance+ to Brightspace and put contextual data at your fingertips.
Performance+ helps clarify what happens and why, and helps to predict learner performance.
Save Time

Build, access, and share reports lickety-split. You can quickly uncover, share and act on insights hidden in your data.

Maximize Impact

Reveal new opportunities to boost performance by discovering weakness patterns you can quickly overcome.

Improve Outcomes

Create personalized learning paths with the adaptive learning engine and help learners close knowledge gaps and boost performance.

Uncover New Insights

Discover new insights hidden in your data with the easy-to-use, robust learning analytic dashboards.

Determine ROI

Clarify the effectiveness of your courses and learner programs with up-to-the-minute reports and visuals.

Predict Performance

Use predictive models that forecast learner performance early on so you can quickly act to keep them on track.

Reduce Complexity

Streamline data access and equip everyone with the insights they need to make smarter data-driven decisions.

Boost Adoption

Ensure your team is using Brightspace as intended by monitoring usage, users, enrolments and more.
Turn Insights into Action
Extend the outstanding capabilities of Brightspace even further with Performance+ and unlock new insights into course effectiveness, learner performance and KPIs to drive success at all levels of your organization.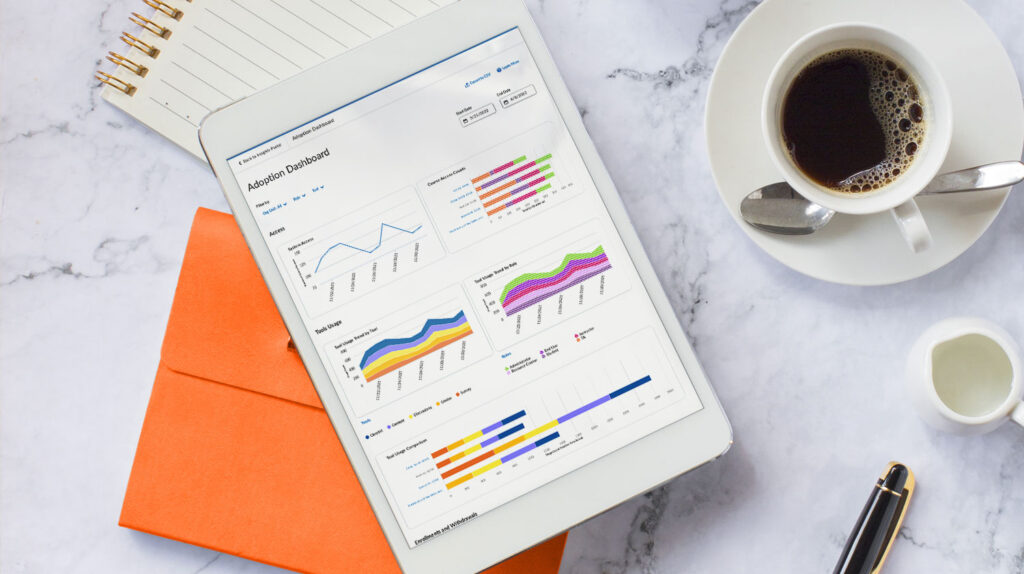 Make Data-Informed Decisions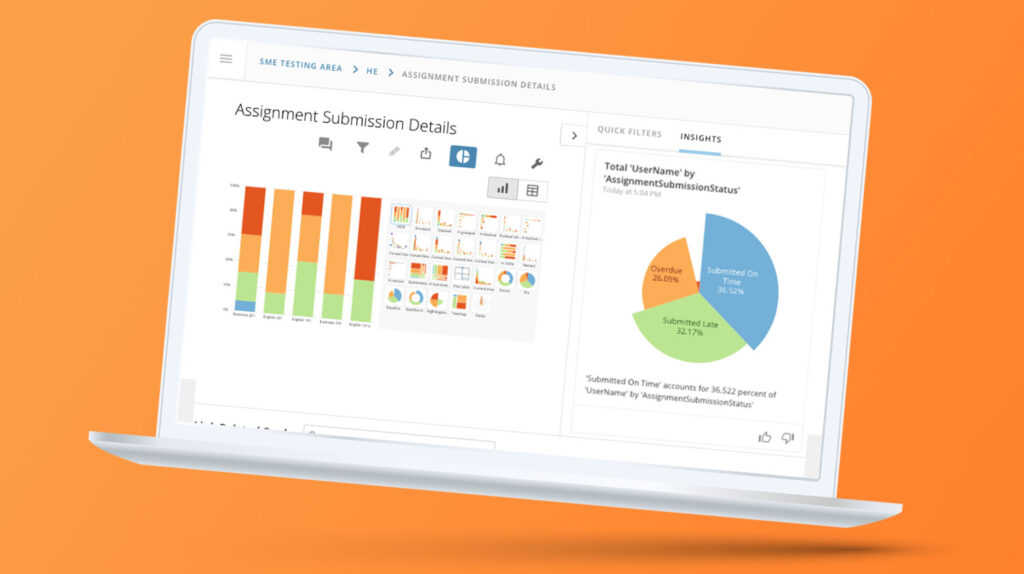 Build Your Own Reports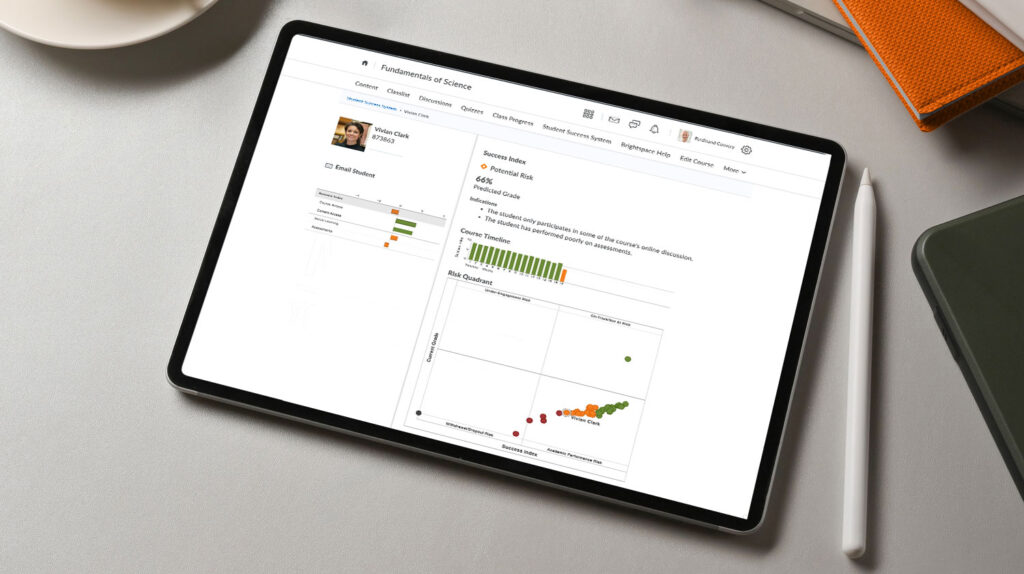 Uncover Learner Patterns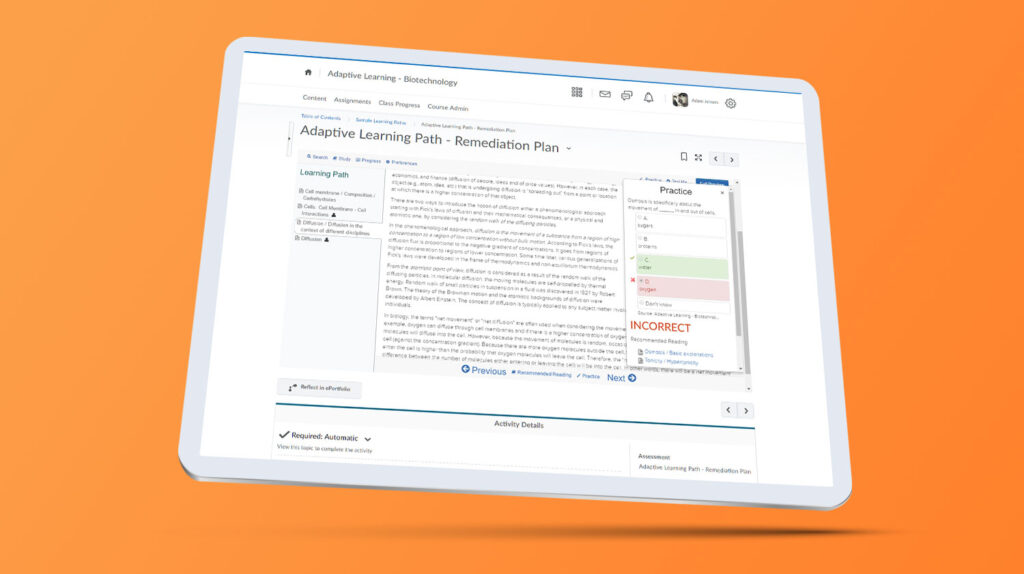 Create Adaptive Learning Paths
Make Data-Informed Decisions
Improve your decision-making by answering the questions that are most important to you and your organization with our learning analytics dashboards.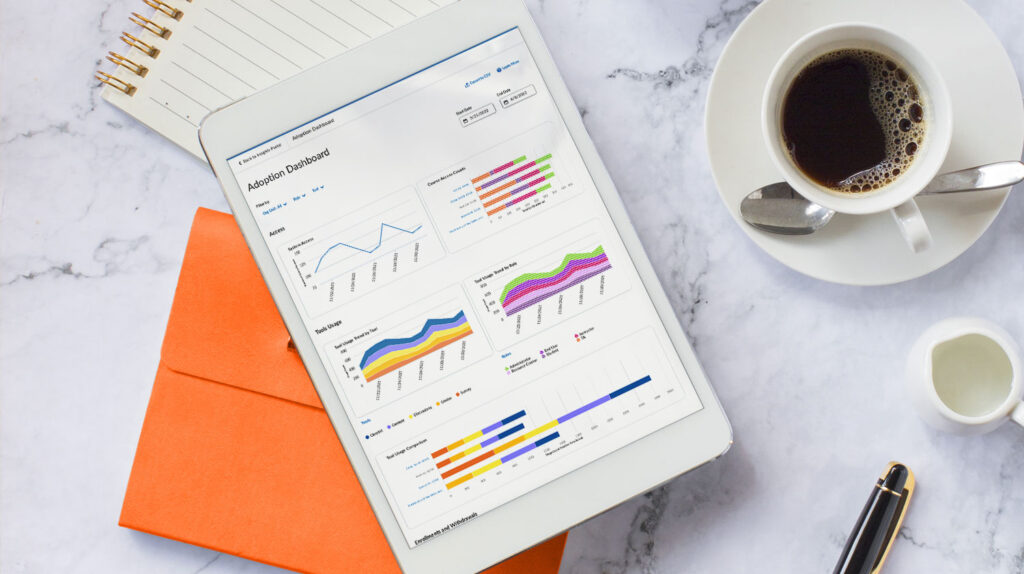 POPULAR FEATURES
Adoption Dashboard

Gather valuable Brightspace usage data and discover how often it's used and by whom, while better understanding how to measure your ROI.

Engagement Dashboard

Dig into course engagement data and quickly spot low-performance trends to help those who need extra support.

Assessment Quality Dashboard

Get greater visibility into your assessments by dissecting questions, average scores, response rates and more.

Learner Engagement Dashboard

Zero in on individual learner metrics to pinpoint at-risk learners and high performers to keep everyone on track.
Build Your Own Reports
Discover hidden insights with reports and visualizations right at your fingertips.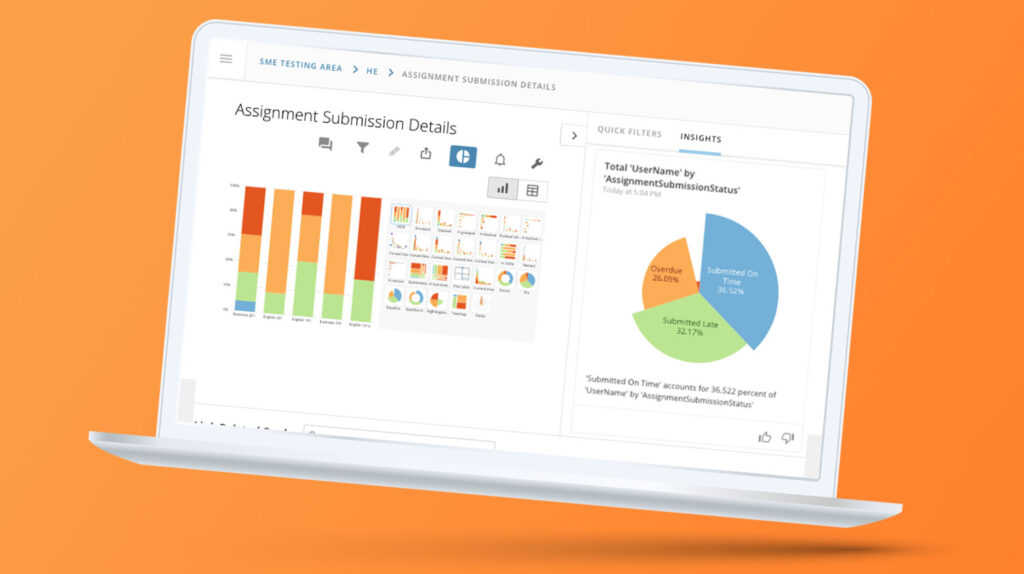 POPULAR FEATURES
Custom Reports

Create, edit and share custom visualizations and reports.

Data Refresher

Access up-to-the-second data sets ready for you to transform into easy-to-understand visuals.

Report Scheduler

Schedule reports, set alerts and update everyone across your organization automatically with the data that matters most.

Access Control

Manage report and visualization access by simply setting individual permission and sharing capabilities.
Uncover Learner Patterns
Dig deeper into your course and what learners are doing to get the intel you need to make improvements.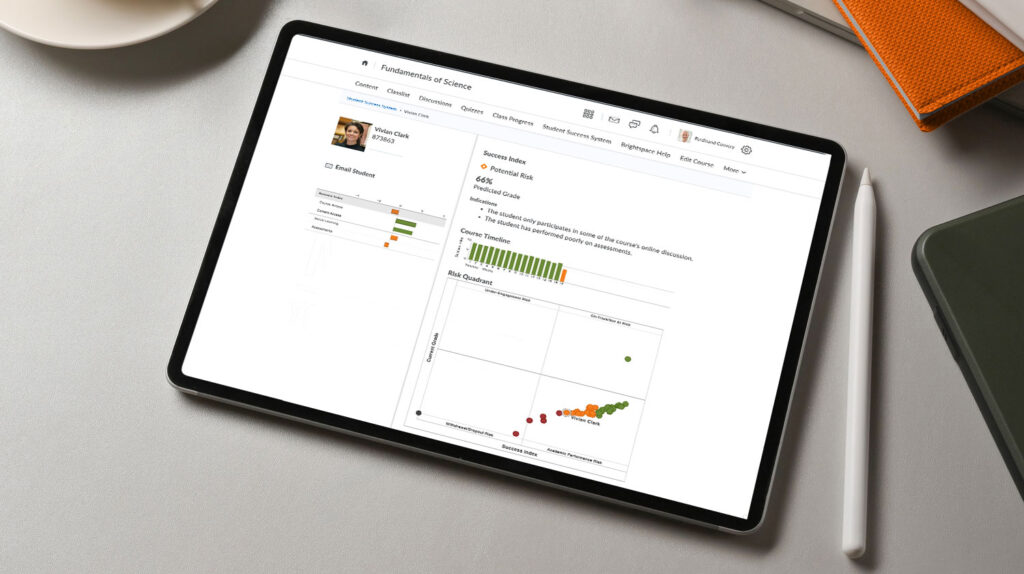 POPULAR FEATURES
Predictive Analytics

Take the guess work out of identifying at-risk learners in the early stages of any course and step in sooner.

Integrated Workflows

Quickly take prescriptive action for at-risk and disengaged students

Visual Diagnostics

Visualize data to identify where you can make improvements by comparing key learning and engagement metrics.

Pattern Recognition

Identify optimization opportunities by examining patterns in your learner and course data.
Create Adaptive Learning Paths
Improve learner engagement and outcomes by personalizing the learning experience with adaptive learning technology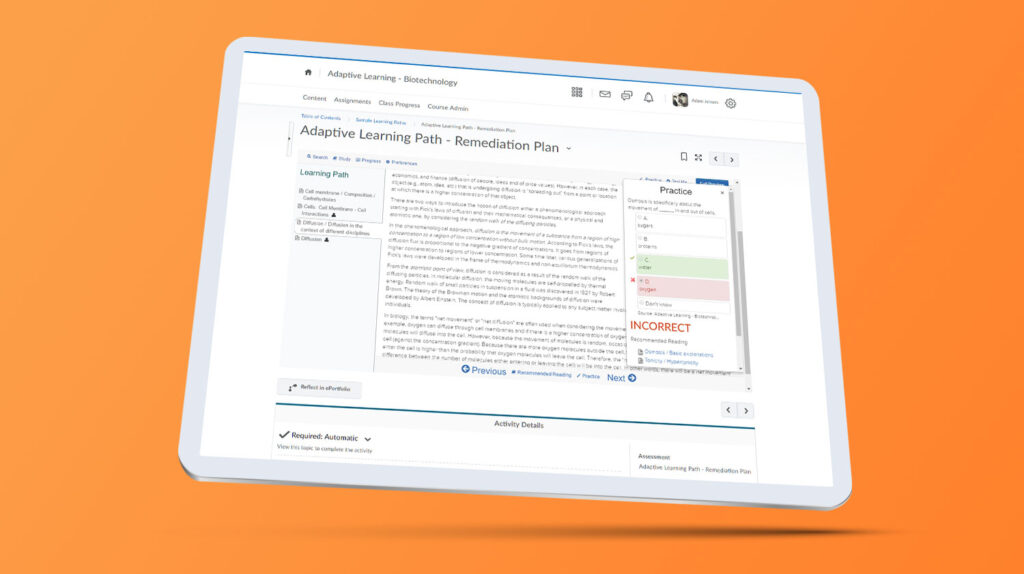 POPULAR FEATURES
Adaptive Learning

Lean on the power of our adaptive learning engine and personalize the experience by delivering the right content and questions at the right time.

Student Progress Report

Sit back and relax while Performance+ automatically develops an understanding of each student's progress and pinpoints where they need extra help.

Learning Pathways

Automatically determine learner knowledge and focus their time on knowledge gaps.

Learning Objects

Use the learning objectives, content and questions you've already created to set unique learning paths for each learner.
Hear What Our
Customers Have to Say

The Purdue team created a self-paced course, Learning Online 101, for students to engage with introduction content for virtual learning.
Read the Customer Story

about Purdue University
"We've added features to our Brightspace platform that allow faculty to see everything they need in one screen. So, for example, they can identify students who aren't performing well or who aren't attending their course on a regular basis. For students who are at risk, we can bring in our student services or dean of students to do additional advising, guidance, and tutoring." Derk Riechers Director of Multiple Modalities, Northeastern Technical College Starting Adventures in Online Learning

about Northeastern Technical College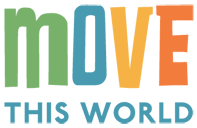 Move This World is working with D2L to deliver interactive video exercises that help schools integrate SEL into daily classroom activities, taking the pressure off teachers and contributing to measurable reductions in incidents and suspensions.
Read the Customer Story

about Move This World
Organize Your Data Like Never Before
D2L Data Solutions Consulting offers personalized support to help you gather, interpret and act on your data.
Ready to Transform the Way the World Learns?
Start today. Our team is standing by to help you along the way.